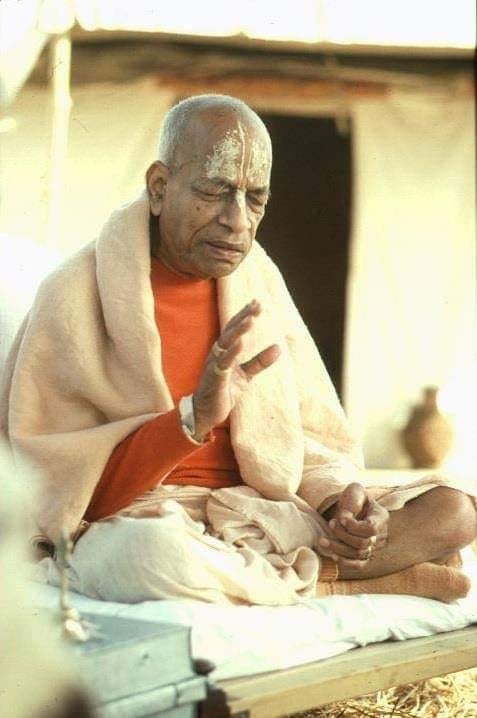 IMPORTANCE OF CHANTING AND MEMORIZING SHLOKAS…
Srila Prabhupäda: No, this same verse. Practice it. In this way you practice one mantra daily. Each mantra will purify you hundred yards daily. Go forward. These mantras are very powerful, given by Vyäsadeva Gosvämi, vibrated…..So we should try to learn, get it by heart, at least one shloka, two shlokas in a week. And if we chant that… Just like you are chanting so many songs, similarly, if we chant one or two verses of Srimad-Bhägavatam, that will make you very quickly advanced for spiritual realisation.
We are therefore taking so much trouble to get this transliteration, the meaning, so that the reader may take advanced step, full advantage of the mantra. It is not that to show some scholarship, that ― I know so much Sanskrit. No. It is just offered with humility to learn the mantra because one who will chant the mantra… They are all transcendental vibration. Just Hare Krishna,mantra…
This is mahä-mantra, but they are also mantras, all the verses from Bhagavad-gitä, Srimad-Bhägavatam, spoken by Krishna, spoken by…. Bhägavata also, spoken by Krishna. Vyäsadeva is incarnation of Krishna. They're also mantras, infallible instructions. So try to get it by heart, chanting. Either you chant by seeing the book or get it by heart, it is all the same. But try to chant one, two shlokas daily. (Lecture, April 20, 1972).