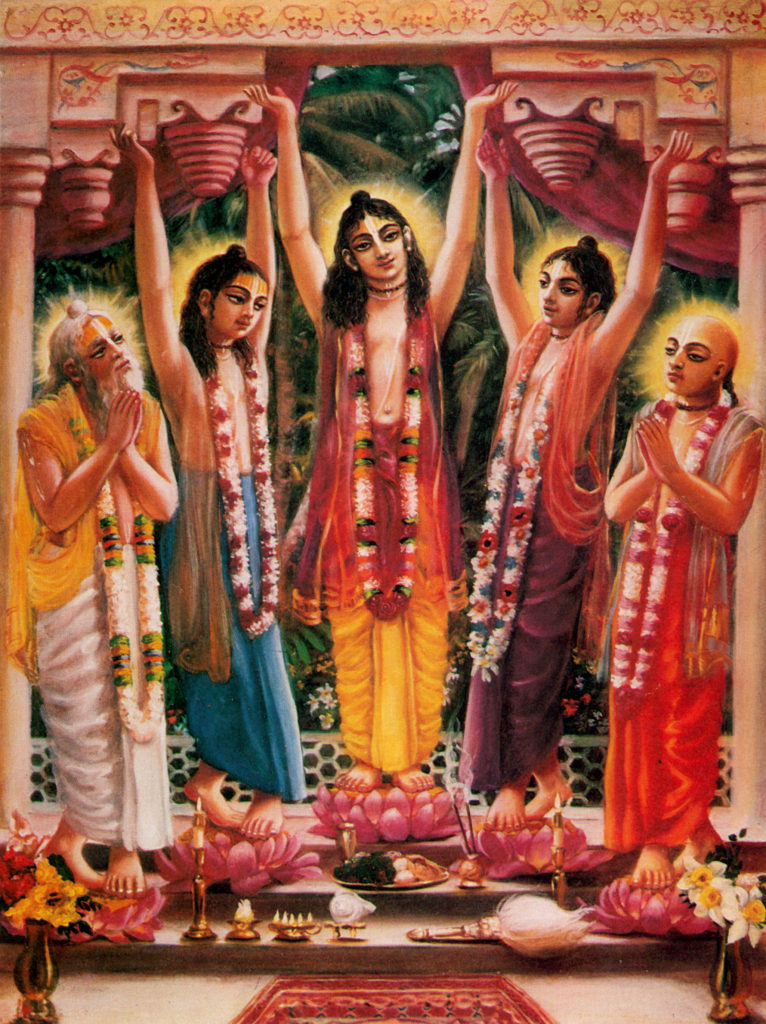 We recently decided to start reading everyday from the Sri Caitanya-caritamrta. My wife and I, are starting from page one of the Ādi-līlā, vow to read through the entire Madhya-līlā, and hopefully finish the Antya-līlā. We always talk about how we should make a regulated time to read Srila Prabhupada's books, but never quite got around to it. But with the advent of a New Year, it is our resolution, to read all 17 Volumes it in its entirety.
As we began our reading, it was interesting to note, that the Preface was written in 1968, years before the publication of Sri Caitanya-caritamrta. It was written for the book "Teachings of Lord Chaitanya". We are posting the Preface in its entirety. Very good read!
Śrī Caitanya-caritāmṛta
By His Divine Grace A. C. Bhaktivedanta Swami Prabhupāda
Preface
There is no difference between the teachings of Lord Caitanya presented here and the teachings of Lord Kṛṣṇa in the Bhagavad-gītā. The teachings of Lord Caitanya are practical demonstrations of Lord Kṛṣṇa's teachings. Lord Kṛṣṇa's ultimate instruction in the Bhagavad-gītā is that everyone should surrender unto Him, Lord Kṛṣṇa. Kṛṣṇa promises to take immediate charge of such a surrendered soul. The Lord, the Supreme Personality of Godhead, is already in charge of the maintenance of this creation by virtue of His plenary expansion, Kṣīrodakaśāyī Viṣṇu, but this maintenance is not direct. However, when the Lord says that He takes charge of His pure devotee, He actually takes direct charge. A pure devotee is a soul who is forever surrendered to the Lord, just as a child is surrendered to his parents or an animal to its master. In the surrendering process, one should: (1) accept things favorable for discharging devotional service, (2) reject things unfavorable, (3) believe firmly in the Lord's protection, (4) feel exclusively dependent on the mercy of the Lord, (5) have no interest separate from the interest of the Lord, and (6) always feel oneself meek and humble.