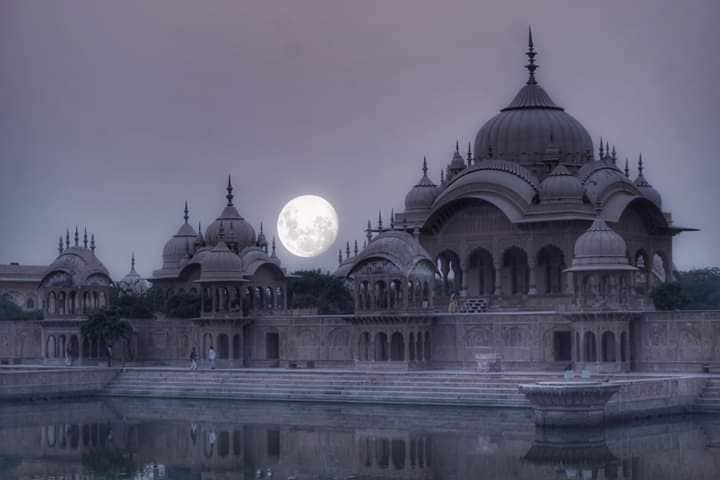 Located between Govardhan and Radha Kund in Vrindavan, Mathura, Kusum Sarovar is a beautiful reservoir fringed by palatial sandstone building from the bygone era. The reservoir has a flight of stairs which can be used to descend in the pond. The sarovar is believed to have got its name from one of the girl attendants of Radha, named Kusum. The water is ideal for swimming and dips. Kusum Sarovar also has several temples and ashrams in the vicinity.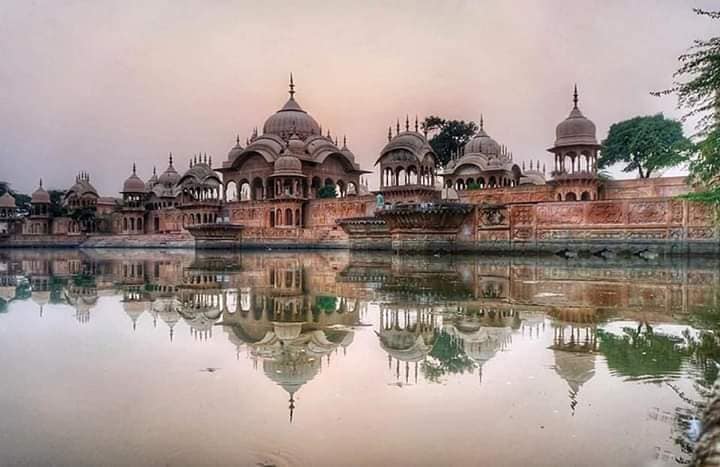 Filled with emerald green water, Kusum Sarovar dates back to the era of Radha and Krishna. The pond is bordered on all sides by forest containing flowers like beli, chameli, juhi, yuthi, mallika and campaka. It is believed that Krishna would collect flowers and make garlands for Radha here. Pilgrims from all over the country visit the lake to explore the magnificent structures that surround the Sarovar, the beautiful paintings depicting the life of Krishna and his pastimes and the temple dedicated to Grijraja in there. The Kusum Sarovar is perfect for quiet evening outings where one can spend a complete evening watching the sunset while resting under the Kadamb tree under which Krishna would play and hide mischievously.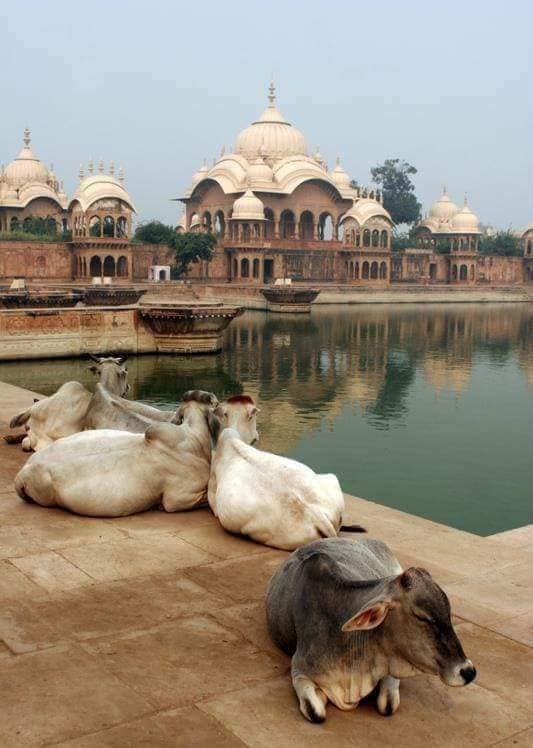 This beautiful place is located about one-and-a-half miles south-west of Sri Radha Kunda. It is also known as Sumana Sarovara due to the beautiful forest that surrounded the lake formerly.
The Divine Couple Radha and Krishna performed many pastimes here.
Continue reading