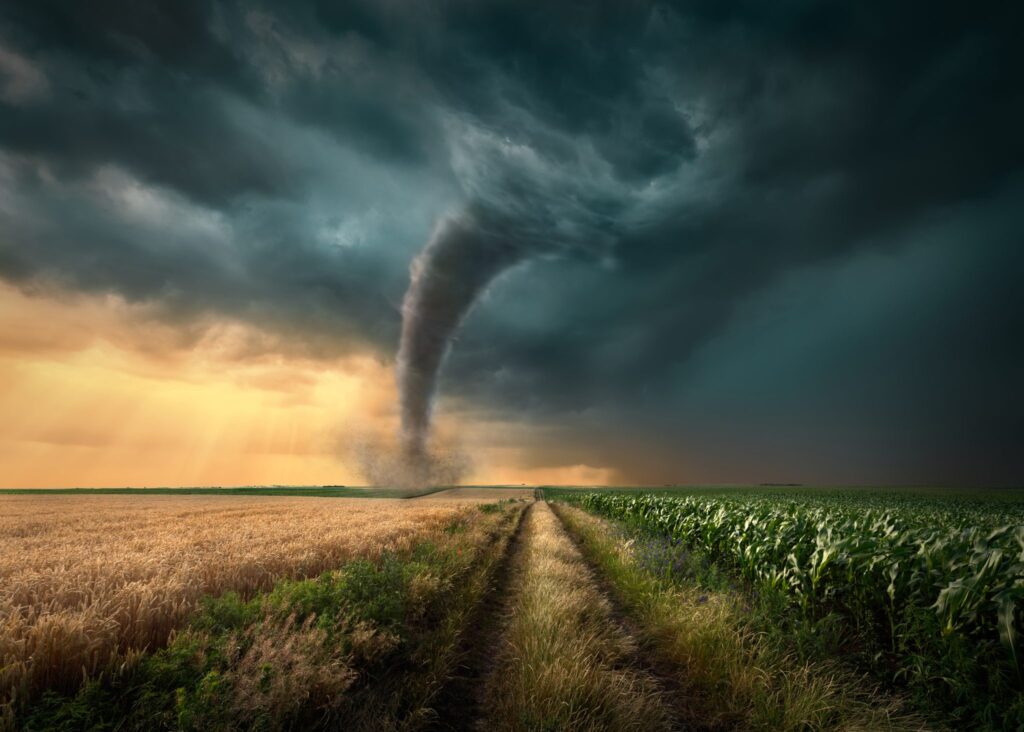 We are seeing everyday in the News, reports of flooding, tornadoes, forest fires, and other natural disasters. There is talk of climate change and global warming. You can blame gas emissions, fossil fuels like coal, over population, and problematic land-use practices etc. But in addition to the above mentioned causes, it can be blamed on an increase of sinful activity in our society. Animal slaughter, promiscuous sex, gambling, and intoxication. This is the opinion of great sages and Vedic scholars.
"When natural disturbances occur on a planet, one should understand that a demon must have taken birth there. In the present age the number of demoniac people is increasing; therefore natural disturbances are also increasing. There is no doubt about this, as we can understand from the statements of the Bhāgavatam." – Srila Prabhupada purport to Srimad Bhagavatam 3.17.4
The next purport continues the theme:
"When there are natural disturbances like blowing cyclones, too much heat or snowfall, and uprooting of trees by hurricanes, it is to be understood that the demoniac population is increasing and so the natural disturbance is also taking place. There are many countries on the globe, even at the present moment, where all these disturbances are current. This is true all over the world. There is insufficient sunshine, and there are always clouds in the sky, snowfall and severe cold. These assure that such places are inhabited by demoniac people who are accustomed to all kinds of forbidden, sinful activity."
The following is an older post dealing with the threefold miseries.
Continue reading