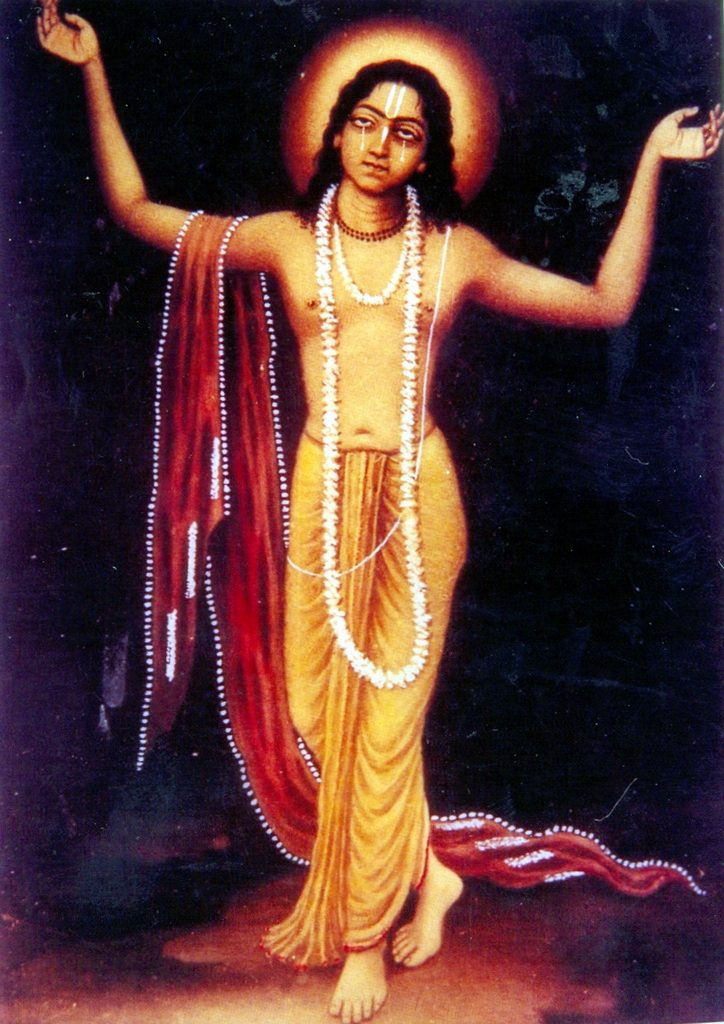 Today marks the appearance of Sri Caitanya Mahaprabhu otherwise known as Gaura Purnima. We will honor it today with a fast till moonrise followed by a feast. The following post is a beautiful biography on Lord Caitanya, written by Stephen Knapp.
Sri Caitanya Mahaprabhu
by Stephen Knapp
      Sri Caitanya Mahaprabhu [pronounced Chaitanya] (February 27,1486 to 1534 A.D.) was born in Navadvipa, Bengal, on a full moon night during a lunar eclipse. It is typical for people to bathe in the Ganges during an eclipse and chant the Lord's holy names for spiritual purification. So, everyone in the area was chanting the holy names when He was born. His parents, Jagannatha Misra and Sachidevi, gave Him the name of Vishvambhara, meaning the support of the universe, because astrologers had predicted His super human qualities and that He would deliver the people of the world. He was also nicknamed Nimai because He had been born under a nima tree.