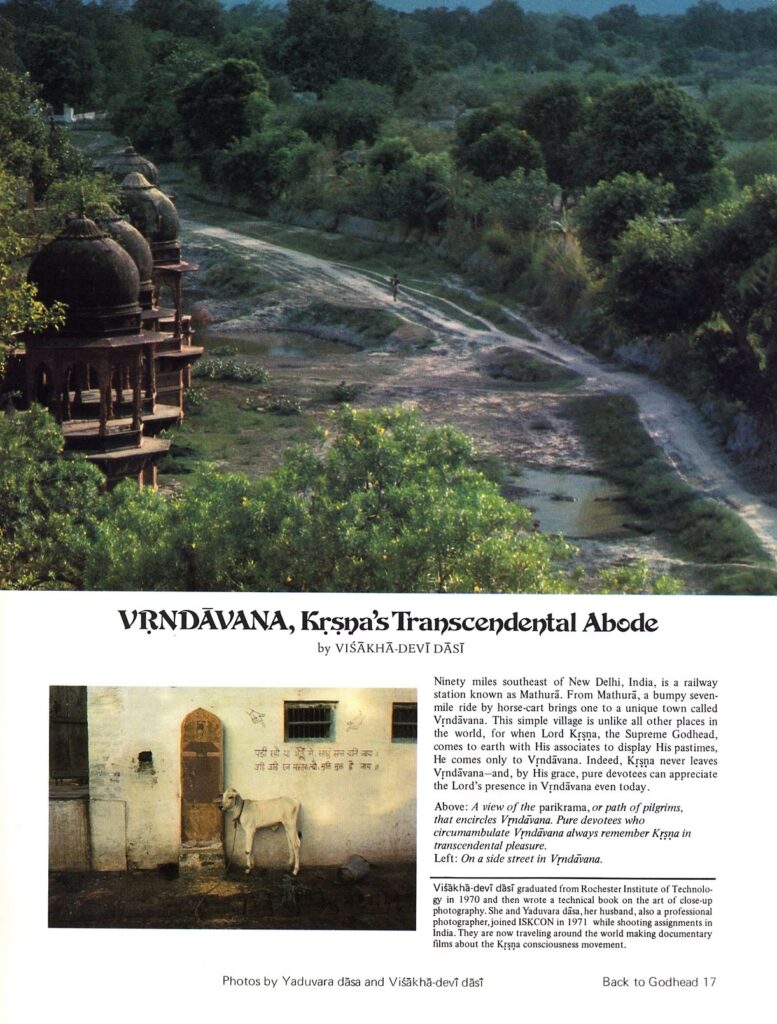 I always enjoy going back through our collection of Back to Godhead Magazines and re-reading some of the old articles. We share with you the original article with photos just as it appeared in BTG in 1974.
Vrndavana, Krsna's Transcendental Abode
by Visakha-devi dasi
Ninety miles southeast of New Delhi, India, is a railway station known as Mathura. From Mathura, a bumpy seven-mile ride by horse-cart brings one to a unique town called Vrndavana. This simple village is unlike all other places in the world, for when Lord Krsna, the Supreme Godhead, comes to earth with His associates to display His pastimes, He comes only to Vrndavana. Indeed, Krsna never leaves Vrndavana-and, by His grace, pure devotees can appreciate the Lord's presence in Vrndavana even today.
Continue reading