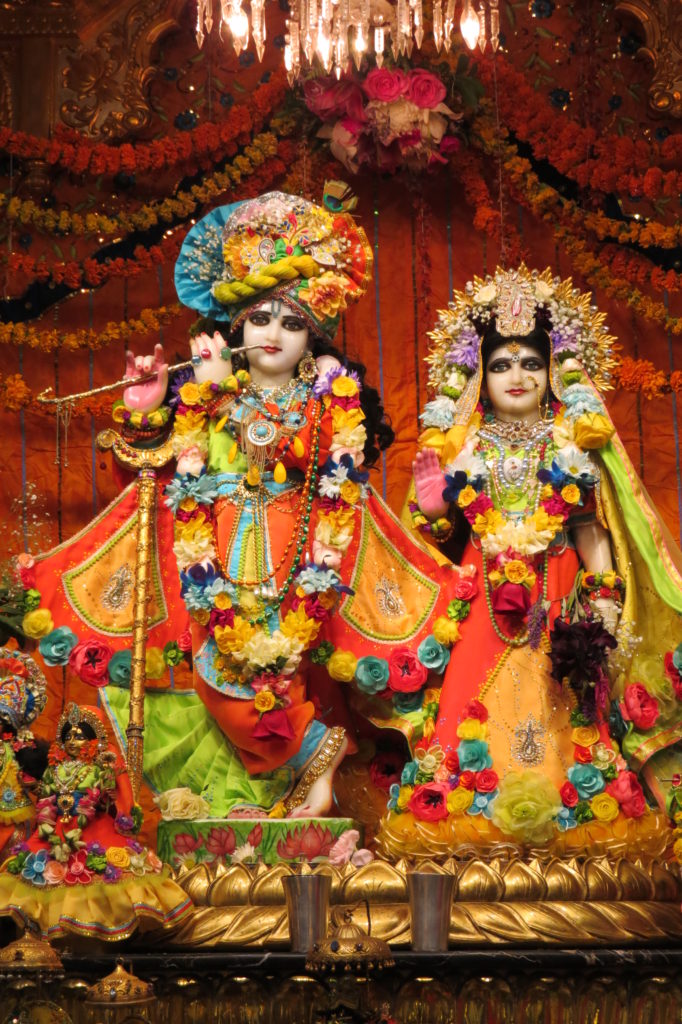 The Appearance Day of Srimati Radharani
Today marks the Appearance of Srimati Radharani. We honor it with a half day fast, puspanjali, discussion on the glories of Srimati Radharani, followed by a feast.
The following are just a few of the many quotes from Srila Prabhupada which encourage us to approach Krishna through the mercy of Srimati Radharani, Krishna's eternal consort. For those of us who feel that there is no hope of making spiritual progress in this lifetime, Srimati Radharani, Who is compassion personified, kindly comes to our rescue if we can humbly invoke Her divine blessings.
"So this is our philosophy, to please Krishna through Radharani, and just today is the auspicious day of Radharani appearance. So we should offer puspanjali and pray to Radharani that 'Radharani, kindly be merciful and tell about me to Your Krishna. To Your Krishna. Krishna is Yours.' Krishna, Radha-Krishna. Krishna is not independent. Krishna is Radharani's property. So you have to approach Krishna through Radharani. That is, today is the auspicious day. Worship Radharani very nicely and be happy." (Srila Prabhupada Lecture, September 5, 1973)
"There is no comparison to Radharani's beauty and the luster of Her transcendental body. The so-called beauty of the moon has fallen on the ground in the presence of Radharani's beauty." (From The Songs of the Vasnava Acarys)
"I emphatically say to you, O brothers, you will obtain your good fortune from the Supreme Lord Krishna only when Srimati Radharani becomes pleased with you." (Prayer to the Lotus Feet of Krishna, September 13, 1965)