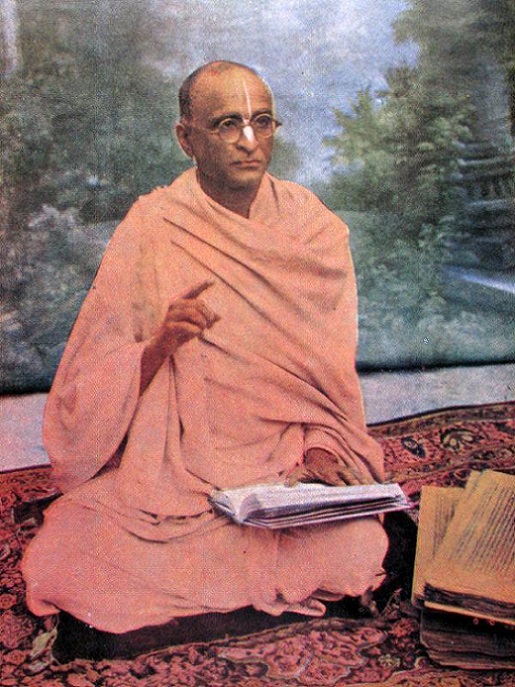 His Divine Grace Srila Bhaktisiddhanta Sarasvati Gosvami Prabhupada
Founder-Acarya of the Gaudiya Math
Today marks the appearance day of Srila Bhaktisiddhanta Sarasvati Goswami Prabhupada. We honor it with a half day fast, and reading.
The following speech was given by Abhay Charan Das (His Divine Grace A.C. Bhaktivedanta Swami Prabhupada) before the members of the Gaudiya Math in Bombay on the Appearance Day of his spiritual master, His Divine Grace Srila Bhaktisiddhanta Sarasvati Gosvami Prabhupada, February, 1936.
saksad-dharitvena samasta-sastrair
uktas tatha bhavyata eva sadbhih
kintu prabhor yah priya eva tasya
vande guroh sri caranaravindam
"In the revealed scriptures it is declared that the spiritual master should be worshiped like the Supreme Personality of Godhead and this injunction is obeyed by pure devotees of the Lord. The spiritual master is the most confidential servant of the Lord. Thus let us offer our respectful obeisances unto the lotus feet of our spiritual master."
Gentlemen, on behalf of the members of the Bombay branch of the Gaudiya Math, let me welcome you all because you have so kindly joined us tonight in our congregational offerings of homage to the lotus feet of the world teacher, acaryadeva, who is the founder of this Gaudiya Mission and is the President-acarya of Sri Sri Visva Vaisnava Raja Sabha — I mean my eternal divine master, Om Visnupada Paramahamsa Parivrajakacarya Sri Srimad Bhaktisiddhanta Saraswati Goswami Maharaja.
Continue reading