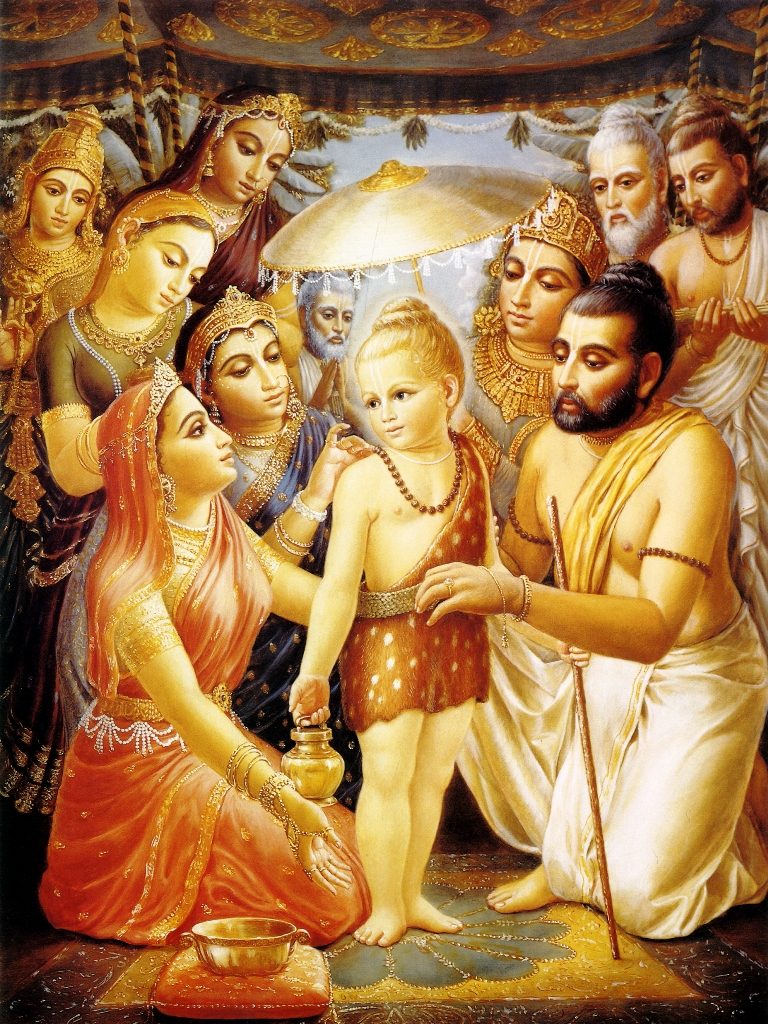 Today marks the Appearance of Lord Vamanadeva. We have posted the summaries of the 18th – 22nd chapters from the eight canto of the Srimad-Bhagavatam, which briefly describes the pastimes of Lord Vamanadeva and Bali Maharaja.
Śrīmad-Bhāgavatam
by His Divine Grace A. C. Bhaktivedanta Swami Prabhupāda
Canto Eight, Chapter 18-22, Summaries
Chapter Eighteen
Lord Vāmanadeva, the Dwarf Incarnation
This chapter describes how Lord Vāmanadeva appeared and how He went to the sacrificial arena of Mahārāja Bali, who received Him well and fulfilled His desire by offering Him benedictions.
Full chapter summaries; Continue reading →