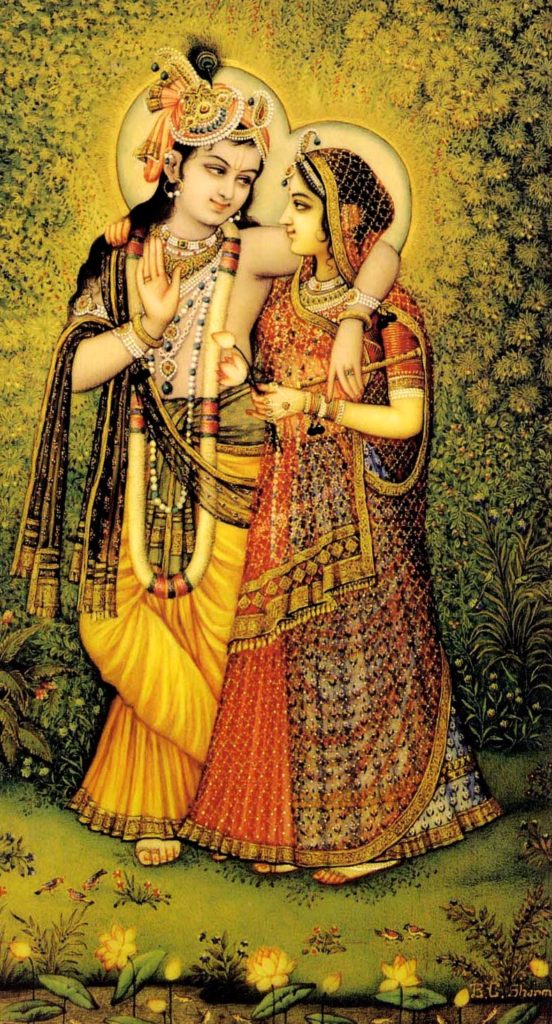 Today we share with you Krsna, the Reservoir of Pleasure.  It is a small 16 page publication that was widely distributed.  It is a nice introduction to the Krishna Consciousness philosophy.

Kṛṣṇa, the Reservoir of Pleasure
by His Divine Grace A. C. Bhaktivedanta Swami Prabhupāda
Kṛṣṇa—this sound is transcendental. Kṛṣṇa means the highest pleasure. All of us, every living being, seeks pleasure. But we do not know how to seek pleasure perfectly. With a materialistic concept of life, we are frustrated at every step in satisfying our pleasure because we have no information regarding the real level on which to have real pleasure. For the last few weeks we have been learning that we are not this body; we are consciousness. Not exactly consciousness, for consciousness is actually the symptom of our real identity: we are pure soul, now merged within this material body. Modern material science lays no stress on this; therefore the scientists are sometimes misled in their understanding of spirit soul. But spirit soul is a fact, which anyone can understand by the presence of consciousness. Any child can understand that consciousness is the symptom of the spirit soul.
Continue reading