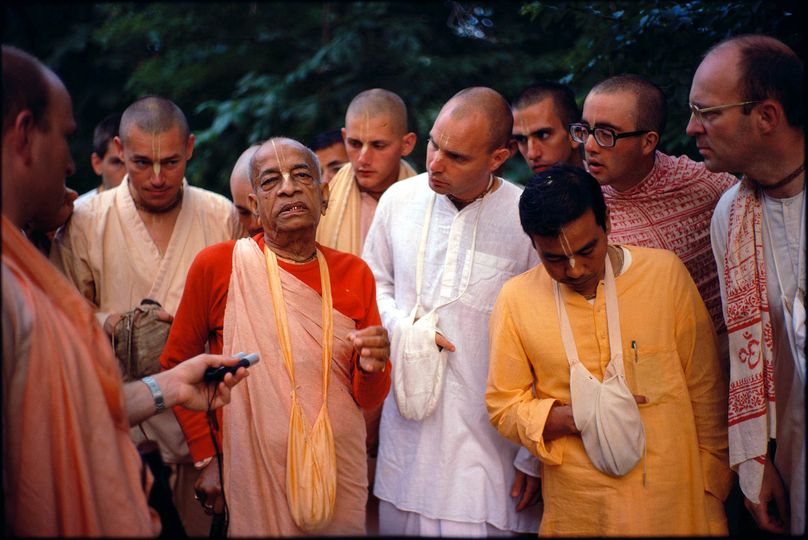 Last week a friend of mine shared this photo with me. It was a picture I had never seen before, one taken a long time ago in Potomac Maryland, 1976. This was the first time I ever met His Divine Grace A. C. Bhaktivedanta Swami Prabhupada.
I was told that I could go on a morning walk with Srila Prabhupada, so I tagged along. I remember the morning very clearly. I never took my eyes of Srila Prabhupada the entire time I was in his presence. I don't remember a thing he said because I was just so in awe of his person.
Seeing him reminded me of a book I read before I joined the Hare Krishna Movement, "Siddhartha" by Herman Hesse. When young Siddhartha meet the illustrious Gautama Buddha and could recognize by his every movement and gesture that this was an enlightened being, so was my impression of Srila Prabhupada on that morning walk.
My insignificant self is looking over his shoulder, on the right in this picture. -Vyasasan das