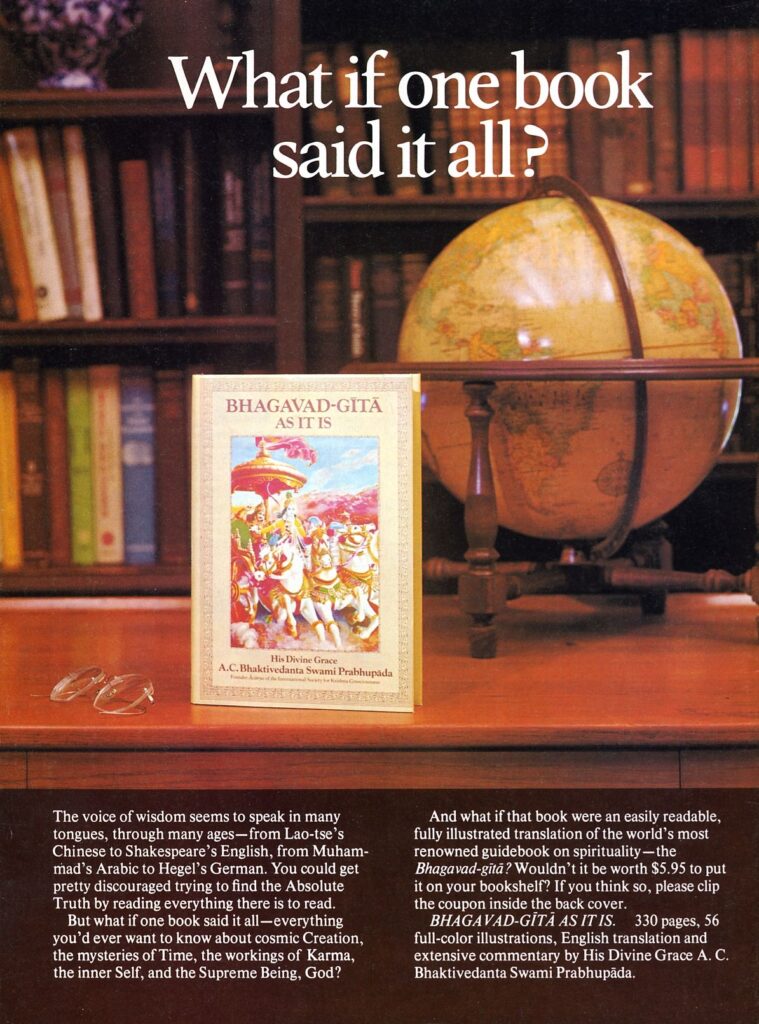 The voice of wisdom seems to speak in many tongues, through many ages-from Lao-tse's Chinese to Shakespeare's English, from Muhamad's Arabic to Hegel's German. You could get pretty discouraged trying to find the Absolute Truth by reading everything there is to read.
But what if one book said it all-everything you'd ever want to know about cosmic Creation, the mysteries of Time, the workings of Karma, the inner Self, and the Supreme Being, God.
And what if that book were an easily readable, fully illustrated translation of the world's most renowned guidebook on spirituality-the Bhagavad-gita?
The Bhagavad-gita As It Is by His Divine Grace A. C. Bhaktivedanta Swami Prabhupada. Look for it today.