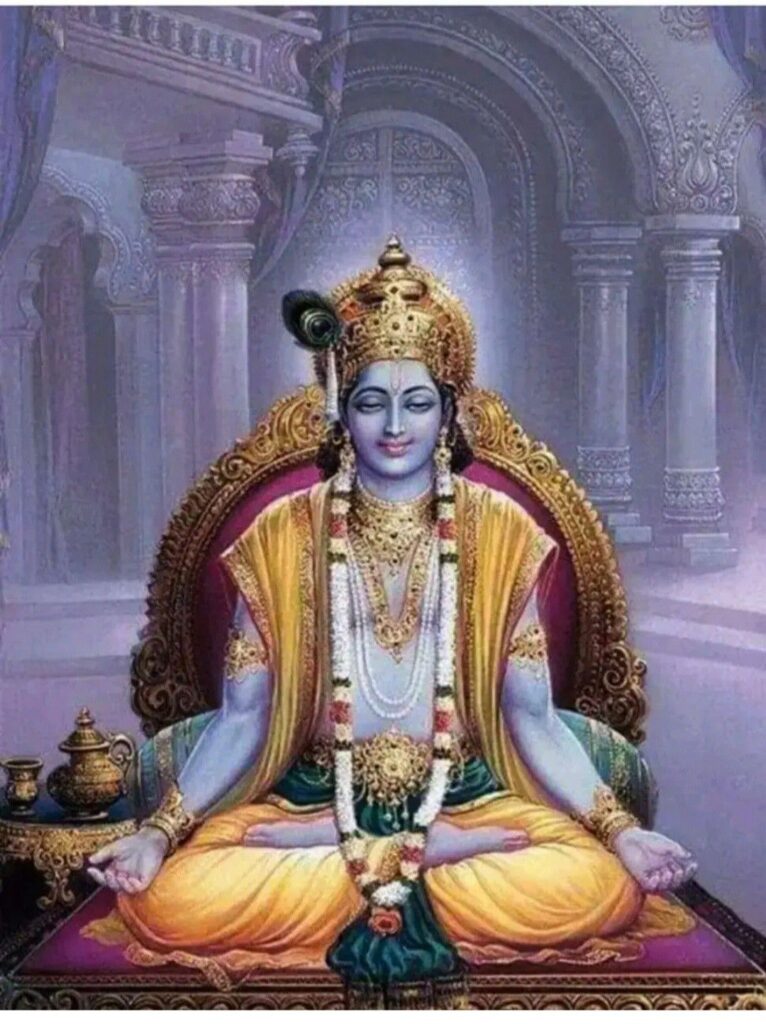 So today in the modern world, people are celebrating Fathers Day. It is basically an American Holiday honoring one's father, or relevant father figure, as well as fatherhood, paternal bonds, and the influence of fathers in society.
But I am reminded of the Original Father, God (Krishna). Srila Prabhupada in His Introduction to the Bhagavad-gita As It Is describes the original Father.
The Supreme Lord and His transcendental abode are both sanatana, as are the living entities, and the combined association of the Supreme Lord and the living entities in the sanatana abode is the perfection of human life. The Lord is very kind to the living entities because they are His sons. Lord Krsna declares in Bhagavad-gita, "sarva-yonisu…aham bija-pradah pita." "I am the father of all." Of course there are all types of living entities according to their various karmas, but here the Lord claims that He is the father of all of them. Therefore the Lord descends to reclaim all of these fallen, conditioned souls to call them back to the sanatana eternal sky so that the sanatana living entities may regain their eternal sanatana positions in eternal association with the Lord. The Lord comes Himself in different incarnations, or He sends His confidential servants as sons or His associates or ācāryas to reclaim the conditioned souls.